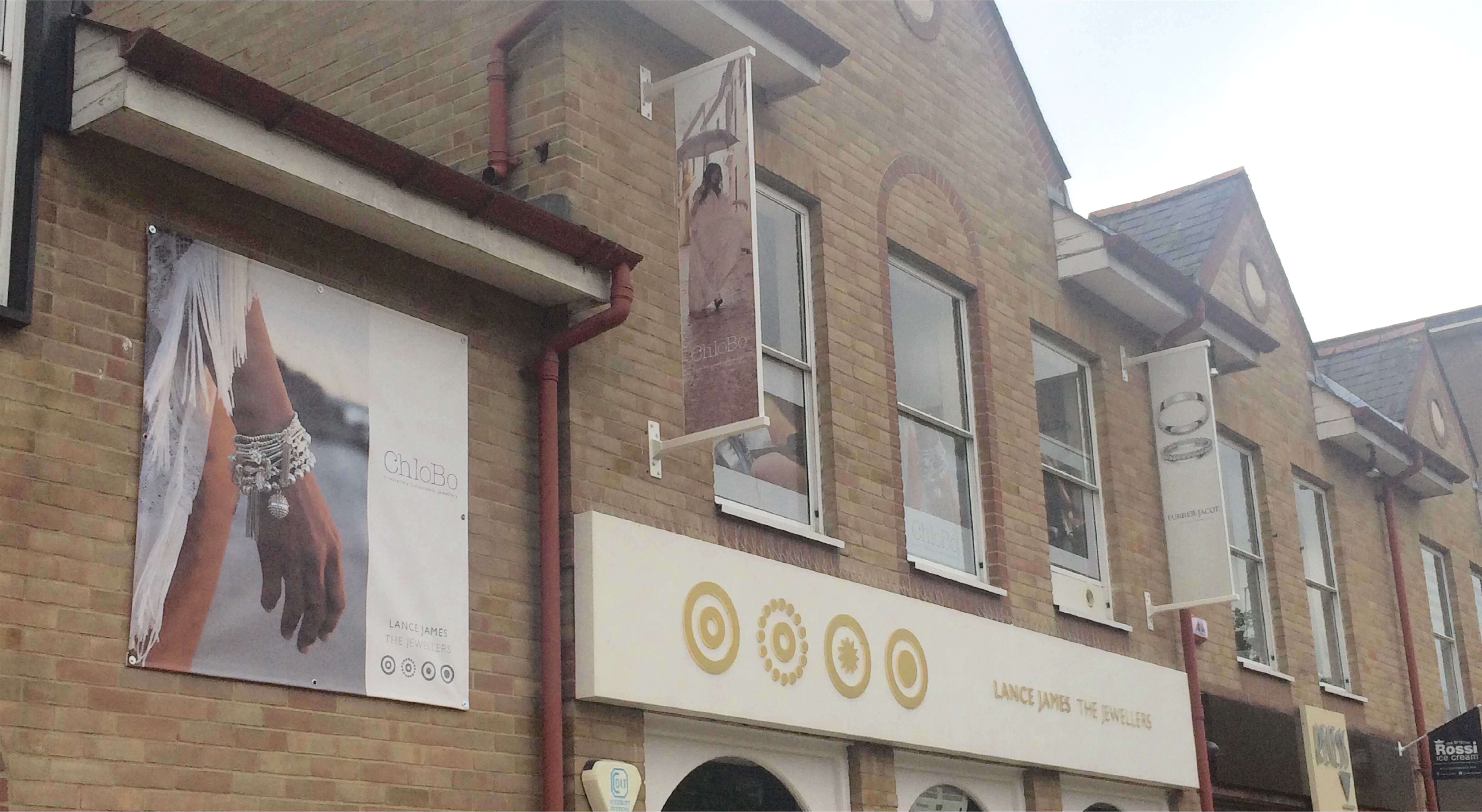 4 Ways to Improve Your Shop Sign and Get More Foot Traffic
It is a common misconception to assume that shop signs are a simple commodity and that you don't need any specific skills to design and create one. Designing a sign can appear like a deceptively easy task, particularly for smaller businesses with a lack of experience. The reality, however, is that poorly designed shop signs are responsible for thousands of pounds of lost business every single year.
If you're doing everything right on the inside, but you still can't seem to drive foot traffic through the door, it could be worth taking a second look at your storefront display and signage. Some common problems are too vague a brand, font that is difficult to read, and low quality graphics and materials. In other words, it is worth investing the time and the money in commercial signs that are attractive, robust, and long lasting.
This guide to improving your shop sign will give you some useful tips and tricks how to increase foot traffic and get consumers through the door.
Know Your Audience
So many businesses presume that, as long as a sign is brightly coloured and easily noticed, it will bring in customers. They forget, however, that successful branding is built on cohesion and consistency. If you own a newsagents, a simple sign in a primary colour is probably sufficient, but a retail store, for example, needs a little more thought. For instance, ladies fashion is often associated with luxury. It uses soft shades, ornate lettering, and words like 'high end,' 'high class,' and 'exclusive.'
Strike the Right Balance
While commercial signs do have to be bold and striking, it is important to find the right balance between catching the eye and positively shouting at consumers. If you smother your brand in flashing lights and a neon colour palette, it will only look uncoordinated and poorly put together. Instead, think about signage solutions like projecting surfaces, fascia signs, and window graphics as a stylish way of conveying information.
Opt for Durability and Long Life
The aim should be to end up with a storefront sign that ages very well. While your window displays and smaller external signs will need to be updated and replaced, as trends change, you really don't want to be constantly renewing your main one. This is why eco-friendly commercial signs are currently all the rage. They are cost efficient, very durable, and they are made out of materials that are robust and wear slowly. Plus, they are very kind on the environment and will contribute towards the reduction of your carbon footprint.
Work with a Sensible Budget
It isn't impossible to design and manufacture commercial signs at knockdown prices, but you get what you pay for with this kind of product. Don't immediately opt for the cheapest designs if a higher quality one is going to secure you a greater degree of interest from passerbys. Fortunately, there are lots of great producers of commercial signs and they offer extremely competitive rates. The thing to remember, however, is that this is an investment in the future of your business.