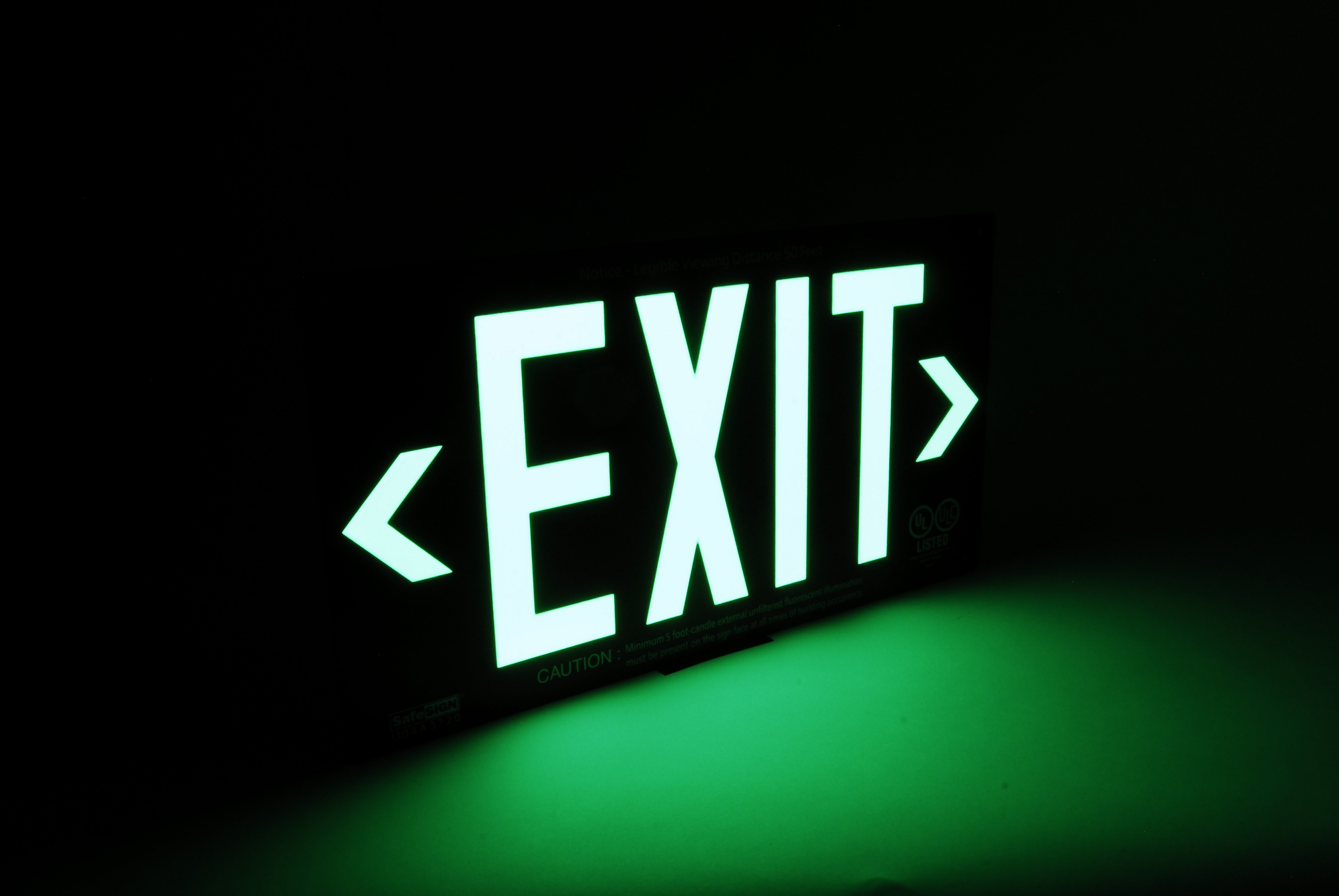 The Importance of Health & Safety Signs
Health and Safety legislation sets out the rules that need to be followed by businesses to make sure their staff, visitors and customers keep safe. Health and Safety signs play a key role in that. It isn't easy to create Health & Safety signs that tell the reader at a glance, what is expected of them. Any driver will be familiar with the way that shape and colour are used in road signs. Circular signs give orders, triangular signs warn, and rectangular signs provide information. It's not surprising that Health & Safety signs follow a similar pattern, and today, during the Covid-19 pandemic, it is crucial businesses have effective signage.
Prohibition signs
The message conveyed here begins with – "Do Not". These signs state what you must not do, such as use a door for entry or exit purposes. This is very relevant at the moment with so many business premises using one-way systems for walking, so that people can more easily social distance. It is sensible to use the same format as signs prohibiting road users; usually a round sign with a red border, white background and single red diagonal crossbar running left to right at 45 degrees. The message is conveyed using a pictogram of the thing that is prohibited.
Mandatory signs
Mandatory signs tell us what we must do to comply with the Health and Safety legislation. Examples include; not propping a fire door open, wearing a hard hat on a construction site, and wearing masks on public transport and in shops. When a mandatory sign relates to fire safety, it can carry text instead of the more familiar pictograms. Mandatory signs are round and usually blue with the message shown in white. During the Covid-19 epidemic, many retailers are only accepting payment by bank card; mandatory signs are used to convey this.
Warning signs
What the warning relates to is shown in black on a yellow background. The signs are triangle shaped with a black rim on all three sides. In relation to Covid-19, a warning sign could show where a path is too narrow for two people to pass each other. Similarly, it could warn people to keep 2m apart.
Safety condition signs
Safety condition signs usually take the form of a green rectangle or square containing pictograms or text. The message they give relates to how people can keep safe. For example, they could show where the fire exit is. The illuminated signs above doors in theatres and cinemas are an example of this type of sign. During the Covid-19 epidemic we are all familiar with signs on the floor indicating the way we must walk.
Fire equipment signs
These signs are generally considered to be Health & Safety signs, even though some don't fall within the legislation. They are rectangular, or sometimes circular and red with white pictograms or text. They are placed at the site where the fire-fighting equipment is. For example, above a fire extinguisher or alarm, or they point the reader to the location where the equipment can be found.
It is important to get Health & Safety signs and Covid-19 signage in place to help people social distance and prevent the risk of infection spreading. Make sure your signage is up-to-date by contacting one of our representatives and asking for a quote today.