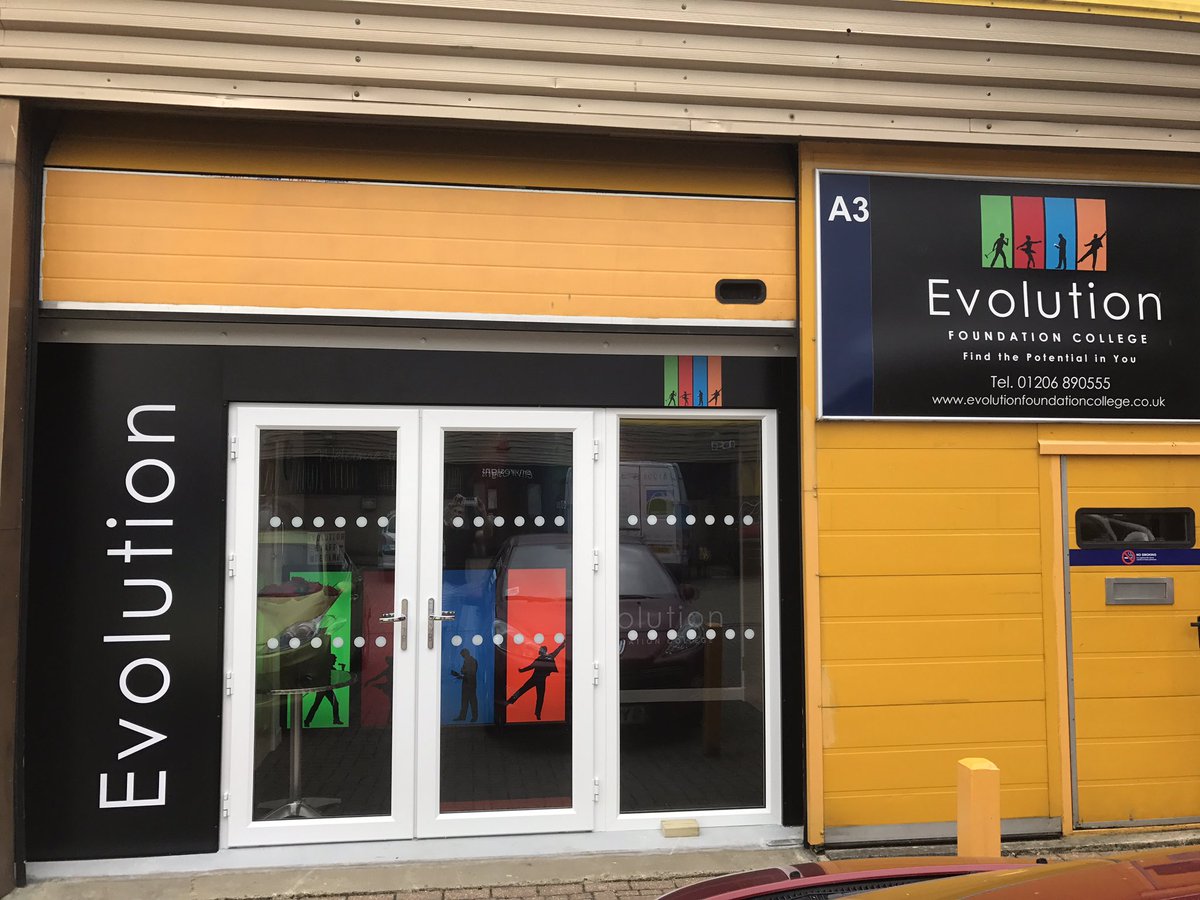 Evolution Foundation College
Evolution Foundation College came to us with a pain point. Their problem was that their existing sign was looking dated and worn down after years of standing strong as a landmark of the college.
Aluminium Composite Branding
At Envirosigns we pride ourselves on the fact that we are able to support our local area in Colchester, Essex and the businesses within it. So we got to work in creating a piece of aluminum composite branding perfect to showcase the modern approach they have at the college. We finished the composite branding with a vinyl applied company logo that will last for years to come.
We are in a state of constant evolution (no pun intended) when it comes to our products, and those used in this project are no different. Our Aluminium Composite Branding has been the result of years of development to find the perfect formula. This accounts for an affordable end product whilst still providing a high quality that will withstand the elements.
Window Manifestations
As an added bonus we thought that window manifestations would be a perfect fit for Evolution Foundation college. This was to attempt to pass on their key branding messages to everyone who passes them.
We have done previous work for Evolution Foundation College and it never fails to provide enjoyable jobs. Whether that's Popup Signage or Health and Safety Signage and other Illuminated Signs. We always look forward to our continued work alongside them.
Here at Envirosigns, we are specialists when it comes to providing high impact signs and visuals. We cover a wide range of sectors: including commercial, construction, leisure, retail and the public sectors. If you are looking for brand signage that stands out and gets you noticed, Get In Touch with Envirosigns Ltd Today for a Free Quote.