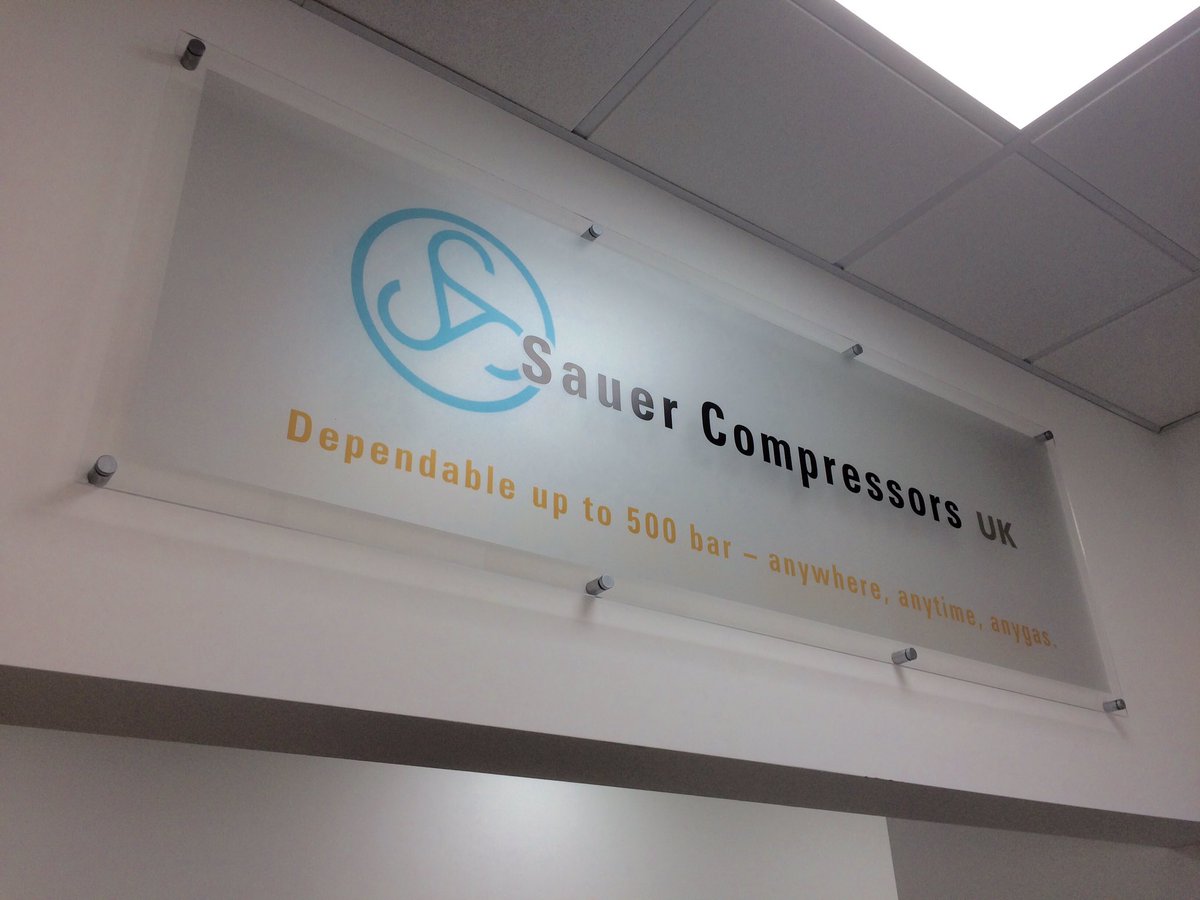 Internal Frosted Acrylic Sign – Sauer Compressors UK
Envirosigns Ltd recently designed & installed an Internal Frosted Acrylic Sign for Sauer Compressors UK. We also designed window graphics which we installed on their internal doors depicting the high quality compressors they provide.
We recommend this style of sign for any company looking to enhance the image of the internals of their offices. It is a very high quality, professional and aesthetically pleasing style of internal design to show your clients the standard of service your company will provide them.
If you think this style of internal signage is for you get in touch with Envirosigns Ltd today or call on 01206 845 515 and we can build your perfect brief and provide your company with professional and aesthetically pleasing signage today