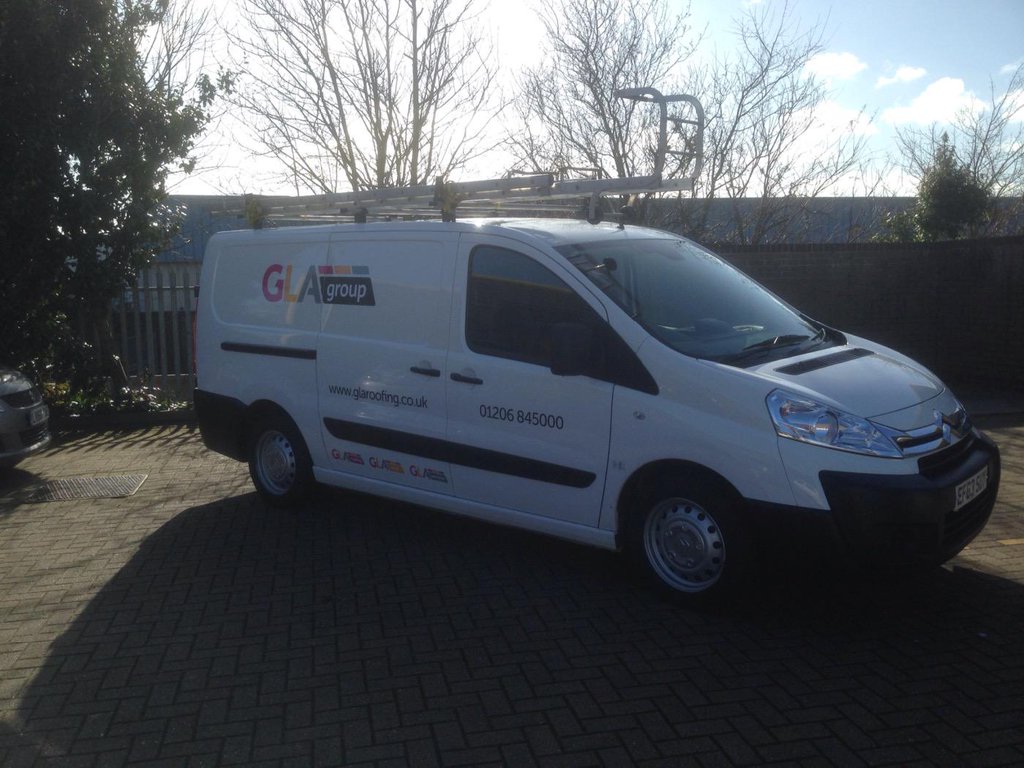 3 reasons your business should be investing in vehicle graphics
If you own a business, you've probably spent a lot of time thinking about the best ways to advertise it. Without the right amount of exposure, a brand can't grow, so effective marketing techniques are essential. However, finding an advertising method that works isn't always easy, particularly in a crowded market. When there is a lot of competition around, it becomes all about standing out from the crowd.

You need to send a message that is bold, eye-catching, and memorable. The problem is that you only have a limited amount of time and space in which to do this. Even the biggest, flashiest billboards are seen for just a few seconds at a time. The trick is to use a variety of techniques to keep your brand message strong and engaging. Vehicle graphics, for example, are particularly powerful, because they're not tethered to town and city centres.
This guide to the benefits of using high-quality vehicle graphics in Colchester will explain why you should be turning your fleet into mobile billboards.
They Get Great Exposure
Assuming that they start driving at age 17, the average motorist spends a staggering two years behind the wheel. A lot of this time is taken up by traffic jams, in which the car is stationary and the person in it is left to ponder their surroundings.

Striking vehicle graphics in Colchester are a great way to maximise the marketing potential of this time. You could be advertising your business, even while you're on the move – or standing still in a jam. No other type of print media, besides hoardings, can infiltrate this space.
They Are Reusable
With traditional posters, flyers, and brochures, you only get one shot. You distribute or display them and they have a finite shelf life. If you invest in tough, weather resistant van prints and decals, your brand message will stick around much longer.

Plus, you can peel vehicle graphics off and start over again whenever you like. Your van or car is, essentially, a mobile billboard. It belongs to you, so you have full control over it. This is something that doesn't happen very often with marketing 'real estate.' Billboards, hoardings, and other public spaces all have very firm lifespans.
Customers Love Referrals
If you are a locally based company, vehicle graphics are essential. You'd be surprised at just how many people, particularly those outside of the major cities, use word of mouth referrals to find contractors and services. Vehicle prints and wraps are a form of word of mouth marketing because they are physically seen and observed. Unlike internet advertisements, prospective customers often chance upon them.

Your van might be parked on their street. Their neighbour may have seen it. They might be looking for a business just like yours when you pass them on the street. Vehicle graphics in Colchester are so effective because they're not static. You're not waiting for customers to come to you. You're making advertising a constant, organic part of your day.
Where to Find High-Quality Vehicle Graphics
The best place to source skilfully crafted vehicle graphics is a company that provides commercial signage. These are the people who understand how to match print media to a variety of real-world situations. Whether you're looking to invest in a highway hoarding or a series of bold and striking van wraps, invest in help from the experts.